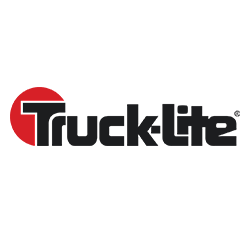 Truck-Lite
Industrial
Falconer, NY
Exited
2010
Truck-Lite is a leading manufacturer of signal lighting, forward lighting, wiring harnesses, mirrors, fuel filters and other products to the medium and heavy duty commercial vehicle, trailer and light vehicle industries. Kelso acquired a 49% ownership stake in Truck-Lite from the Penske Corporation and other investors in 2010. Truck-Lite operated as a standalone subsidiary of Penske Corp, benefitting from Penske Corp's relationships with truck fleets and commercial and light vehicle OEMs. Truck-Lite maintains #1 or #2 market shares across all of its major product categories in the U.S.
Highlights
Partnership Aspects that Led to Sourcing of Transaction
The Penske Corporation was seeking a partner to purchase a 49% interest in Truck-Lite.& Management and the Penske organization (including Roger Penske) selected Kelso as their partner due to our successful record of investing in the transportation industry, substantial experience with corporate partnerships and significant personal investment by the Kelso employees in our transactions. The Penske Corporation retained 51% ownership in the business. The Truck-Lite partnership was the first of two investments we have made with entities controlled by Roger Penske. Kelso continues to actively review new investment opportunities with the Penske organization.
Invested at an Attractive Entry Point in the Commercial Vehicle Cycle
Following the Global Financial Crisis, the average truck fleet age of 6.5 years in 2010 was the highest on record, with strong new build rates projected. Kelso observed one year of growth from the historically low build rate in 2009 and believed the industry was in the early stages of a significant recovery.
Invested Behind a Unique Business Model
Market leader in commercial vehicle lighting (#1 or #2 share across major product categories); low-cost producer in important, high-volume product lines; unique two-pronged selling strategy involving vehicle fleets and OEMs; ~11,000 points of distribution blanketing the U.S.
Supported Strong R&D Organization and New Product Pipeline
Kelso supported Truck-Lite's strong R&D program with the launch of numerous new products during our ownership, including a greater focus on forward LED headlamps which were expected to significantly increase lighting product revenue in the coming years. In addition, we completed a significant acquisition which expanded Truck-Lite's LED lighting franchise into an attractive new market.
Post Investment Highlights
Commercial vehicle and trailer production volumes met or exceeded industry expectations in 2011-12, thereby validating the market timing aspect of the Kelso investment thesis.
In 2012 based on the strength of the underlying business, Truck-Lite completed a $325 million debt refinancing, the proceeds of which were used to repay debt and fund a $100 million distribution to shareholders.
In February 2015, Truck-Lite acquired Rigid Industries, a leading manufacturer of LED lighting for the off-road and powersports industries.
In December 2015, Kelso and The Penske Corporation sold Truck-Lite to entities affiliated with Koch Equity Development and BDT Capital Partners.