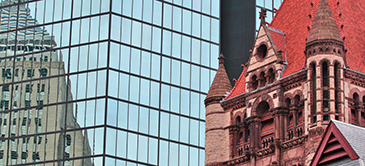 Risk Strategies Company
Financial Services
Boston, MA
Current
2015
February 2020
Founded in 1997 by CEO Mike Christian, Risk Strategies Company ("RSC") is a leading national insurance brokerage firm, focused on select specialty practices serving middle/upper-middle commercial clients and high net worth individuals. RSC has 35 offices across the U.S. and ~820 employees. RSC benefits from a differentiated business model focused largely on more complex specialty practices, including healthcare, professional liability, entertainment and fine arts.
Highlights
Partnership Aspects that Led to Sourcing of Transaction
Kelso identified insurance brokerage as a priority sector and worked with former Willis North America Chairman & CEO Vic Krauze and KSN member Pat McLaughlin to develop an investment thesis and pursue acquisitions in the sector. As part of this process, Kelso and its advisors identified RSC as a premier asset in the insurance brokerage industry and proactively pursued an acquisition of the company. Through this outreach, Kelso was able to establish itself as management's Partner of Choice, allowing Kelso to preemptively complete diligence and deliver a complete bid outside of the broad auction process. Management and key employees rolled over 75% of their proceeds and own ~33% of the Company, evidencing their strong commitment to RSC and creating a meaningful alignment of interest with Kelso.
History of Success in Insurance Investing
Kelso's deep experience investing in the insurance sector, along with the experience of Mr. Krauze and Mr. McLaughlin, provided unique insights into the business and market.
Partnered with a Strong Management Team with a Demonstrated Track-Record of Success
RSC has a best-in-class management team with a proven track record of driving strong organic growth and executing on a disciplined, successful acquisition strategy. In searching for their next partner, management was seeking a capable investor whose experience and insights could help them move into the next phase of growth. Kelso was chosen as RSC's Partner of Choice, and Kelso, Mr. Krauze and Mr. Pat McLaughlin, have been actively involved in acquisition sourcing, acquisition due diligence and strategic decisions as RSC continues to scale.
Post Investment Highlights
Since Kelso's investment in November 2015, RSC has completed 11 strategic acquisitions at attractive purchase multiples. These acquisitions have been focused on three types of targets: new specialty practices, geographic expansion and tuck-ins to existing practices and offices.
Kelso has worked with RSC founder and CEO Mike Christian to recruit talented managers to the Company

In addition to augmenting the team, Kelso and management have made a number of platform investments to support the Company's increased scale and significant acquisition activity.